Custom Production of Plastic Foils and Formatted Plastics
We are a major and experienced manufacturer of custom products. Our development and production is used in the field of advertising, promotions, trade, offices, logistics, printers, publishing, and elsewhere. We produce our products from extruded (soft and non-soft) plastic foils PP, PVC, PE, and PET.
Division of Custom Production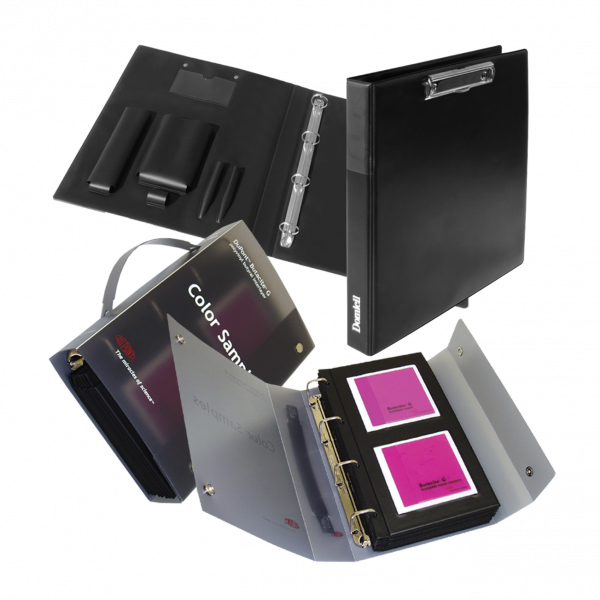 Complex Custom Production
We can implement all aspects of the manufacturing process, from the original functional requirements, to concept and design development, and final production. This production includes the technical product design, selection of the most suitable materials, graphic product design and definition of printing technology.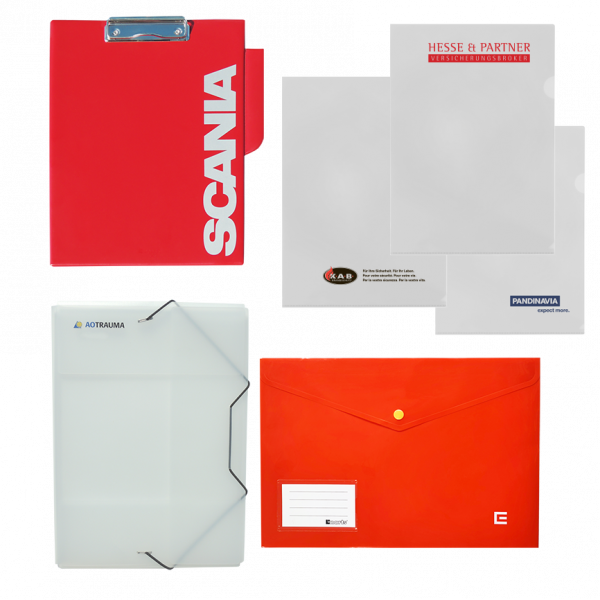 Standard Production with Individual Printing
Where possible, we meet individual customer requirements with products from the standard range. This will reduce the price of the product. We will provide an assortment, which is in the catalog of serial production, with individual printing as desired.
Working with us is easy and simple
Send us a description of the parameters, functional requirements, use, number of pieces, etc. If you do not know how to prepare the request, contact our expert representative, and they will be happy to help you.
Together we will find a solution for your needs that will lead to a detailed assessment and will be the optimal solution in terms of design, functionality, ease of use, long life and favorable product prices.
We create a three-dimensional design, select optimal materials, and suitable printing technology. The right combination of production technologies and process are used to create the products necessary for manufacturing.
For products with specific functional requirements, usability or appearance, we will prepare a prototype for testing. Or, we can show you a similar product that we have produced in the past. This lets you know exactly what you will get before placing an order for more.
We use serial custom manufacturing for products with easy repeatability and series from 5,000 pieces and upwards. We use manual custom production for small series from 500 pieces for parameter-complex solutions that are difficult or economically disadvantageous to automate.
Hassle-free one-off, repeated and regular deliveries of products that have passed the final inspection are a natural part of the cooperation.
Don't have experience with custom plastic products?
Did they reject your request elsewhere as unrealistic to produce? Do you need help formulating your exact requirements? Don't have experience with custom manufacturing? Are you not satisfied with the quality of your current supplier? We will advise you, and we will guide you safely through the whole process.
Why do our customers like to work with us and why do they return?
We have extensive experience with the development of customer solutions and their subsequent production.
Custom products without compromise - Comprehensive manufacturing technology allows us to create a product that ideally meets our customer's requirements without compromise, as is the case with manufacturers with limited production technology.
Proven quality - 95% of our custom production is made for customers in the demanding markets of the European Union.
Great cooperation - You don't need to have experience with custom product design, we will be happy to guide you through the process.
Fields to which we supply the most often
Custom manufacturing from plastic foils is more affordable than you think.
Do you have product needs that cannot be mass-produced? Do you have ideas for ​​the function, appearance and parameters of these products? We know how to develop and manufacture them!
Contact our custom production expert!
A selection of our products